Core Committee of Women's Wing
The Core Committee of CREDAI-MCHI  Women's Wing draws passion driven Women who are professionals from the fields as diverse as Law, Fashion, Finance, Medicine, Media and Design. Yet in unison and in complete sync, they have joined hands to make world around them a better place by undertaking cause of underprivileged, helping them by way of assisting education, imparting health care or any other. Their dedication is complete towards each & every social cause which they undertake. We present here the profiles for core committee members: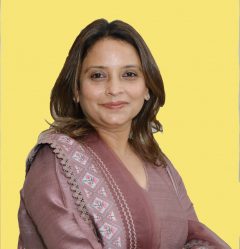 Mona Ajmera has completed her Masters in Marketing from Pune University. She strives to make a difference to the society by working towards the upliftment of the underprivileged. She is a firm believer in unity, peace, harmony and the power of education. Mona's core beliefs and her spirituality help her to work towards spreading humanity all around.She has been actively involved in the education initiative of the Ajmera Global School as well as the S. S. Ajmera Trust, which covers rural areas of Saurashtra like Gondal and Vasavad.
Ms. Sejal Goradia
Hon. Vice Chairperson

Sejal Goradia has done B.SC. in Microbiology and post graduation in Pathology from Somaiya College, Mumbai University. She is working with CSR department of Dosti Realty Pvt. Ltd. She believes in overall human development by bridging the gap between haves and have-not. She believes that it is the responsibility of every responsibility to give back to society, whatever the society has given to us.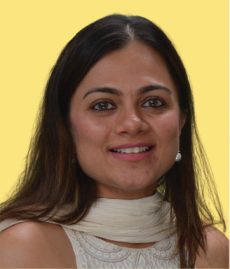 Ms. Jesal Shah
Hon. Secretary

Jesal Shah has done her Bachelor's degree in Commerce from Mithibai College and Fashion Designing Course from the London College of Fashion. She is into fitness; enjoys cycling, swimming and has participated in many marathons in Mumbai. She loves travelling and is a food aficionado. She enjoys painting & learning ikebana. She believes in 'Seize the Day' and keep smiling.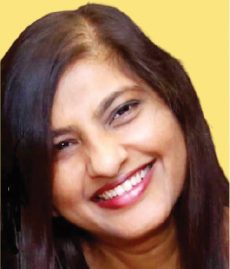 Ms. Alka Doshi
Hon. Treasurer

Mrs. Alka Doshi from ACME Group, a B. Com graduate, has been actively involved in spearheading the Administrative activities in the group since the past two decades. Under her able leadership and long term vision, she has focused on key factors like eco-friendly & optimum utilization of resources. Her foresight to aptly allocate the available resources focusing on the future requirements is commendable.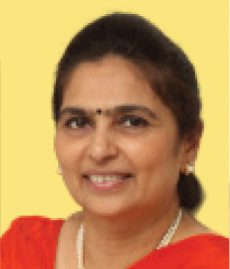 Ms. Rupal Kanakia
Past Hon. Chairperson

Director of RBK Educational Institution. As a Educator, she firmly believe that the future of the country is shaped in the classrooms. RBKEI leads with 6 schools across Mumbai and Gujarat with various programs catering to the need of the neighbourhood. The schools run programs range from total IB school to ICSE, IGCSE, CBSE or ISC at different locations. The schools is also incorporated the teacher's program – ECCE - Early Childhood care and education successfully. Besides, D.Ed. & B.Ed. courses are also planned to be introduced shortly. The resultant: in a short tenure; today RBKEI boasts of a strength of 500 teachers and over 10000 students.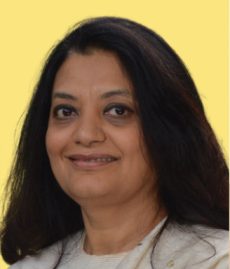 Ms. Sonal Shah
Past Hon. Chairperson

Sonal Shah had studied law from Government Law College, Mumbai and is presently associated with the project department in Marathon Developers. She has played a key role in delivering 500 flats in economy housing project at Badlapur. She has started mobile creche on Marathon sites. She is also associated with skill development program in Marathon projects. She has successfully launched waste management program initiated by CREDAI-MCHI at the Marathon sites.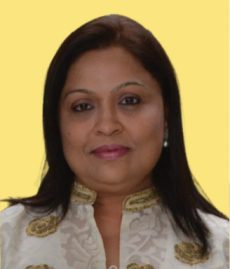 Ms. Anuradha Shah
Past Hon. Chairperson

Anuradha Shah has done B.A. and M.A. from Mumbai University, Textile designing from Rachna Sansad School of Interior Designing & Textile Designing, Women's Management Program from S.P.Jain Institute of Management. She is a Director at Mayfair Housing. A good administrator, animal lover, fearless, yet kind and believes in herself.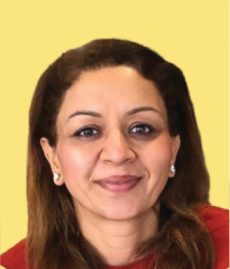 Ms. Richa Shah
Past Hon. Chairperson

Richa Shah has studied Economics at St. Stephens College, New Delhi and then completed her Masters in Business Administration from Xavier Institute of Management, Bhubaneswar. She has worked as a senior analyst at India's premier Credit rating company ICRA, and later as Marketing Director at Terraform Realty (formerly Everest Developers) in Mumbai. She is the Managing Editor of the Children's publishing division at Delhi Press and feels passionate about diversity and equality for men and women in India.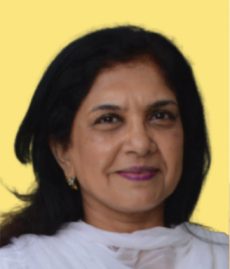 Ms. Falguni Shah
Past Hon. Vice Chairperson

Falguni Shah has graduated from St. Xavier's college and done her masters in law from Government Law College, Mumbai. She likes reading, dancing and travelling. She is handling a dairy with 150 buffaloes and believes in working for the corporate soil sector.